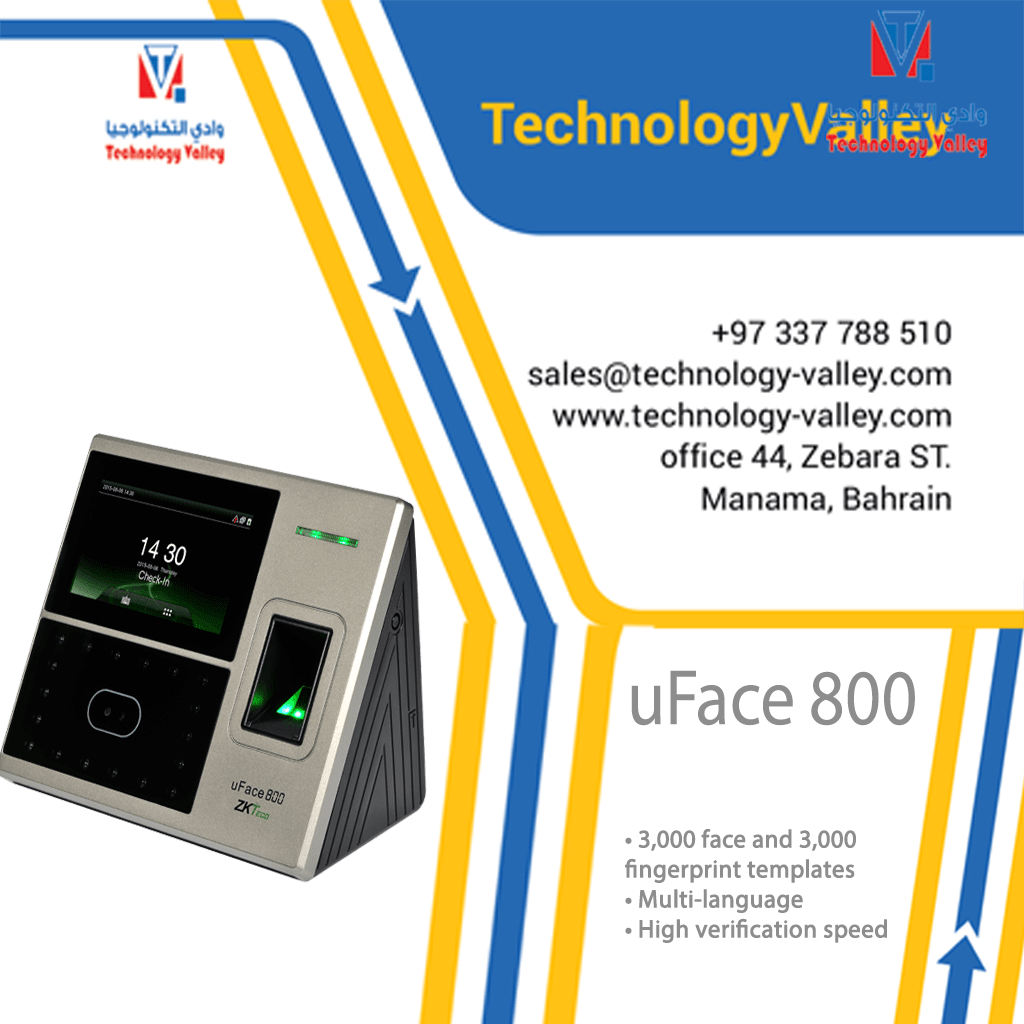 uFace 800 Multi-Biometric Time Attendance and Access Control Terminal
February 3, 2018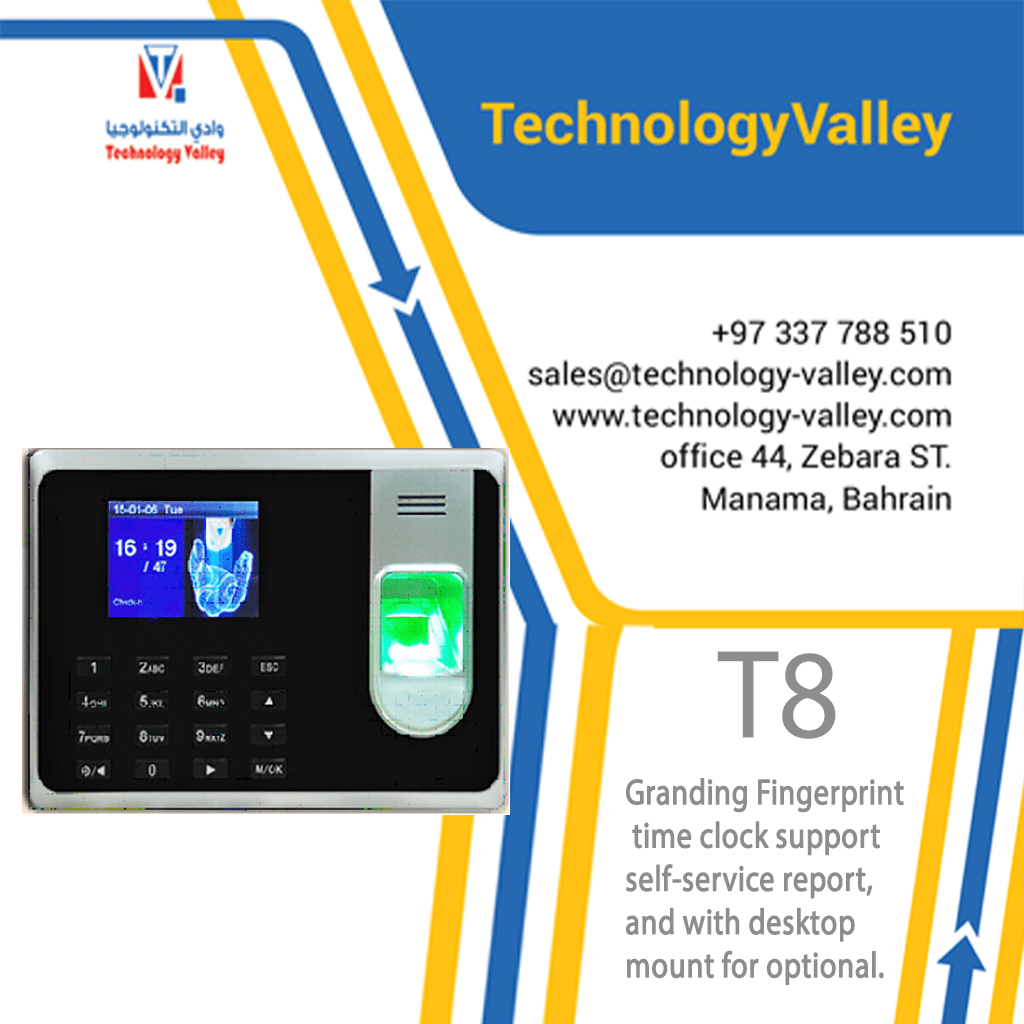 T8 Granding Fingerprint time clock at Bahrain
February 3, 2018
iClock880-H Large Capacity Fingerprint Time & Attendance Bahrain
iClock880-H Large Capacity Fingerprint
Time & Attendance and Access Control Terminal
Big capacity 50000 fingerprint templates
Camera and 3.5" color TFT-LCD display
Oreview
iClock880-H features ZK's high performance, high image quality optical fingerprint sensor. The patented optical sensor is resistant to scratches and impact. the device has camera and 3.5" color TFT-LCD display.
The communication interface of the device includes TCP/IP, RS232/485. Backup battery is standard in case of power failure. The device has professional access control function it can be used in multi-factor identification modes including fingerprint, password, RFID card or any combination.
Function
50,000 templates (1: N) and 800,000 records.
•Multimedia 3.5'' TFT screen.
• Internal Camera and Photo- ID support the user's photo display and make T&A application more visible and reliable.
• Built-in backup battery.
• Optional integrated proximity or smart card reader.
• Built-in USB port allows for manual data transfer when network isn't available.
• 8 user-defined function keys.
• Relay contacts for lock and alarm.
• Multi Languages Support.
• Audio-Visual indications for acceptance and rejection of valid/invalid fingers.
• SDK available for OEM customers and software devel opers.
Specification
Technical Specifications

Fingerprint Capacity
50,000
Transaction Capacity
800,000
Hardware Platform
ZEM800
Sensor
ZK Optical Sensor
Algorithm Version
ZK Finger v10.0
Communication
TCP/IP,USB-host, Wi-Fi (Optional)
Standard Functions
Workcode, SMS, DST, Scheduled-bell, Self-Service Query, Automatic Status Switch, T9 input, Anti-passback, 9 digit user ID, photo-ID, Camera, Built-in Battery
Access Control Interface
3rd Party Electric Lock, Door Sensor, Ext Button, Alarm, and Door Bell
Wiegand Signal
Input & Output
Optional Functions
ID/Mifare/HID, External Printer, ADMS
Display
3.5 inches TFT Screen
Power Supply
12V DC 3A
Operating Temperature
0°C – 45°C
Operating Humidity
20% – 80%
Dimension
213×178.2×47.5 mm
Gross Weight
1.95kg