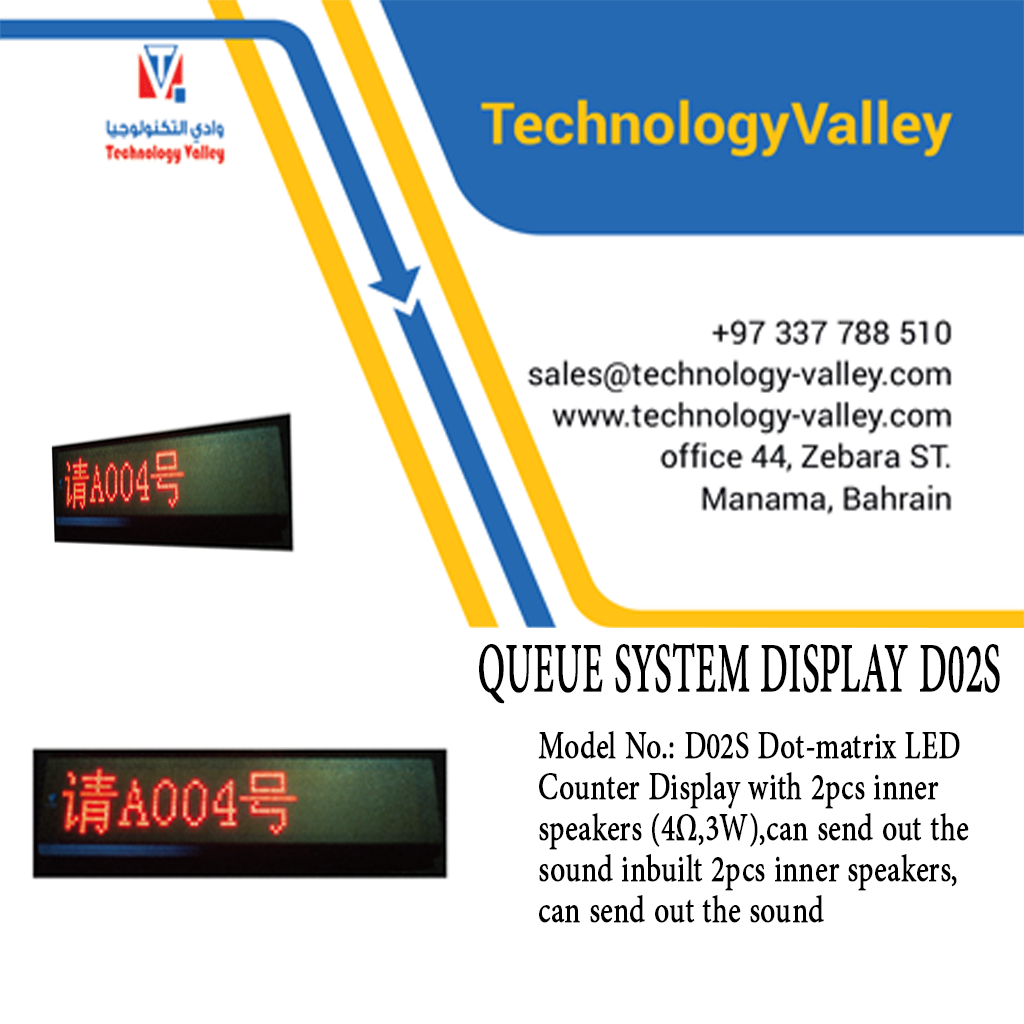 QUEUE SYSTEM COUNTER DISPLAY D02S IN BAHRAIN
March 1, 2018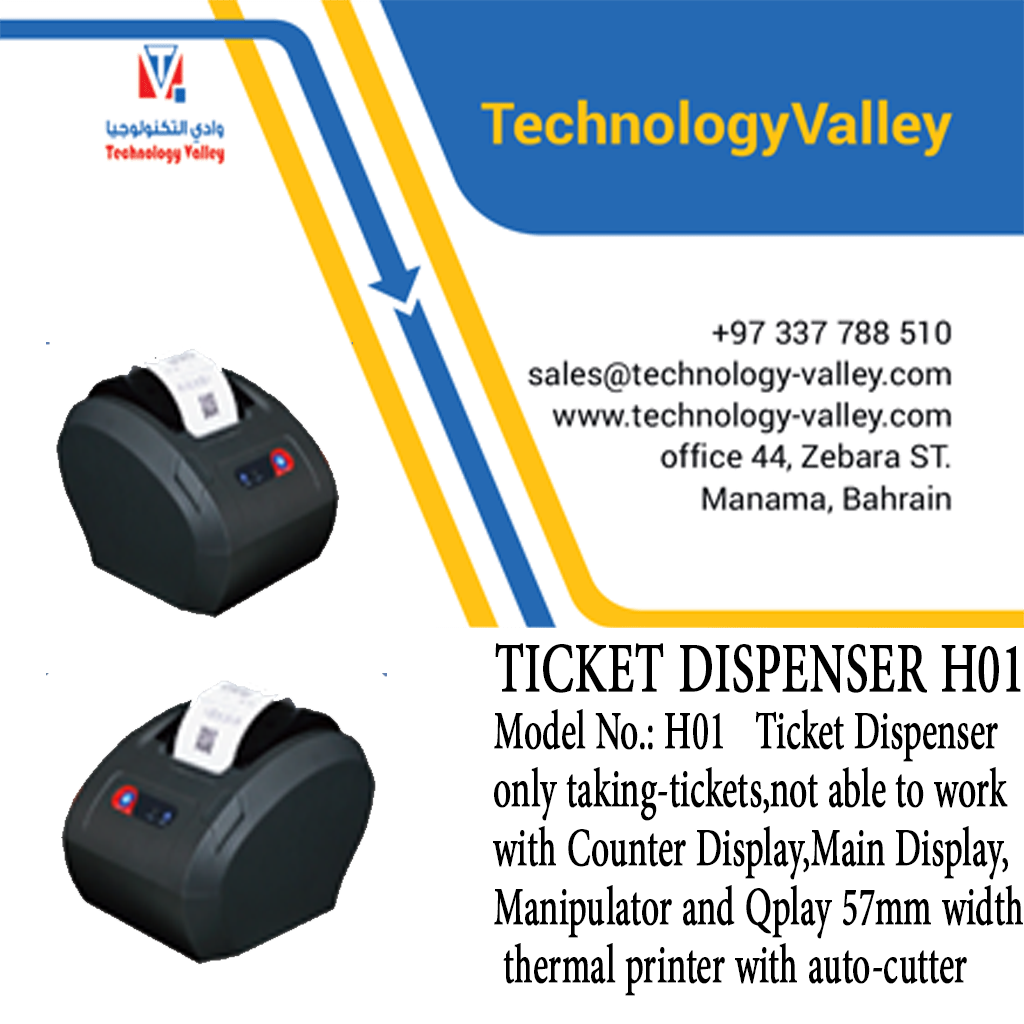 QUEUE SYSTEM TICKET DISPENSER H01 IN BAHRAIN
March 3, 2018
QUEUE SYSTEM COUNTER DISPLAY D02M IN BAHRAIN
Model No.: D02M Dot-matrix LED
2rows Main Display with 2pcs
inner speakers (4Ω,3W),can
send out the sound
about Queue Management Systems
Queue systems are making to enhance the productivity and helping to reduce the customers' time of waiting.
Managing queues and lines through queue systems will be able to simplify the waiting lists in many different places like: hospitals, banks, embassies, some of the governmental organizations, and etc.
The idea of using queue systems is these systems are managing the persons' lines and turns. The queue system should be connected with displaying monitors included with microphones to notify and inform the customer about his turn and which section or which window he has to go through. That way is very easy and simple for customers to achieve their requests and services in an organized way and it's clearer as well.
Queue systems considered to be electronic machines or electronic stands that provide tickets or small receipts with different kinds of services according to each type of service for each customer. And these tickets contains of numbers and letters or just numbers or letters and organized according the turns for each customer. At last all customers should wait their turns in the waiting hall and watching their turns to be displayed on the displaying screens to start their processes.
 There are TWO types of Queue Systems
Ø  Queue Systems that provide multi-services (more than one service).
Ø  Queue Systems that provide single-service (only one service is available).