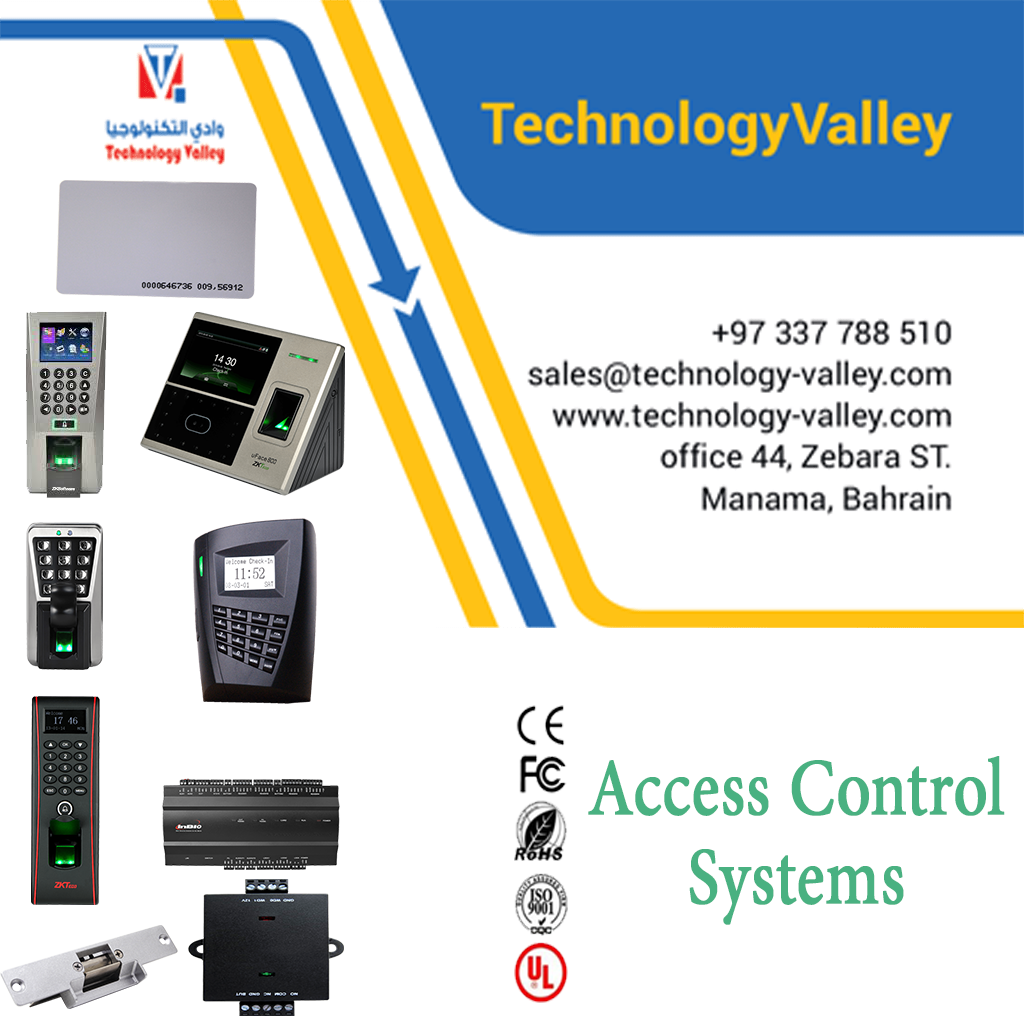 What's Access Control Systems & products in Bahrain
March 6, 2018
About Queue Management Systems
Queue systems are making to enhance the productivity and helping to reduce the customers' time of waiting.
Managing queues and lines through queue systems will be able to simplify the waiting lists in many different places like: hospitals, banks, embassies, some of the governmental organizations, and etc.
The idea of using queue systems is these systems are managing the persons' lines and turns. The queue system should be connected with displaying monitors included with microphones to notify and inform the customer about his turn and which section or which window he has to go through. That way is very easy and simple for customers to achieve their requests and services in an organized way and it's clearer as well.
Queue systems considered to be electronic machines or electronic stands that provide tickets or small receipts with different kinds of services according to each type of service for each customer. And these tickets contains of numbers and letters or just numbers or letters and organized according the turns for each customer. At last all customers should wait their turns in the waiting hall and watching their turns to be displayed on the displaying screens to start their processes.
 There are TWO types of Queue Systems
Ø  Queue Systems that provide multi-services (more than one service).
Ø  Queue Systems that provide single-service (only one service is available).
Multi-Services Queue Systems
This type of queue systems is designed to provide many different services at one time or at the same time. We can find this kind of queue system in banks for example, while there are a lot of customers need to do their different requests. So, the multi-services queue system in that time has the ability to manage and organize the customers' turns and lines in accordance to their requests or services.
The displaying monitors are designed to show the customers two columns of digital numbers; the first for the customer's number, and the second for the section or the department he/she has to go. But the methods of displaying can be different from a place to another or from a queue system to another according to the ways of programming and installation.
Single-Service Queue Systems
This type of queue systems is designed to provide one service but of course for many customers. The single-service queue systems have the same characteristics and advantages of multi-services queue systems except one thing that there is no many different services or requests can be provided to the customers.
That means all the customers are requesting one service in an organization or whatever, and each one of the customers is just waiting to hear and see his number through the displaying screen.
Ø  The places, Organizations, or Associations are Using Queue Systems
Queue systems (Multi-Services or Single-Service) can be used in many places like:
Queue management in retail field and retail stores.
Waiting lines in healthcare establishments like hospitals and clinics.
Queue management in educational organizations like schools, institutes, and universities.
Visitors' management in governmental facilities like passports affairs, ministry of interior, etc.
Customers' management in other places like banks, currency exchange stores, restaurants, etc.
Ø  The Benefits of Using Queue Systems
Queue systems can create a lot of benefits for both employee and customer like:
Increase customer's loyalty.
Gather customer data.
Efficient use of staff.
Reduce crowding and create organizing.
In retail field they help the employees to cover and calculate:
a) The number of visitors.
b) The number of no-shows.
c) Identify areas with low/high footfall.
d) Discover wait, idle, and service time.